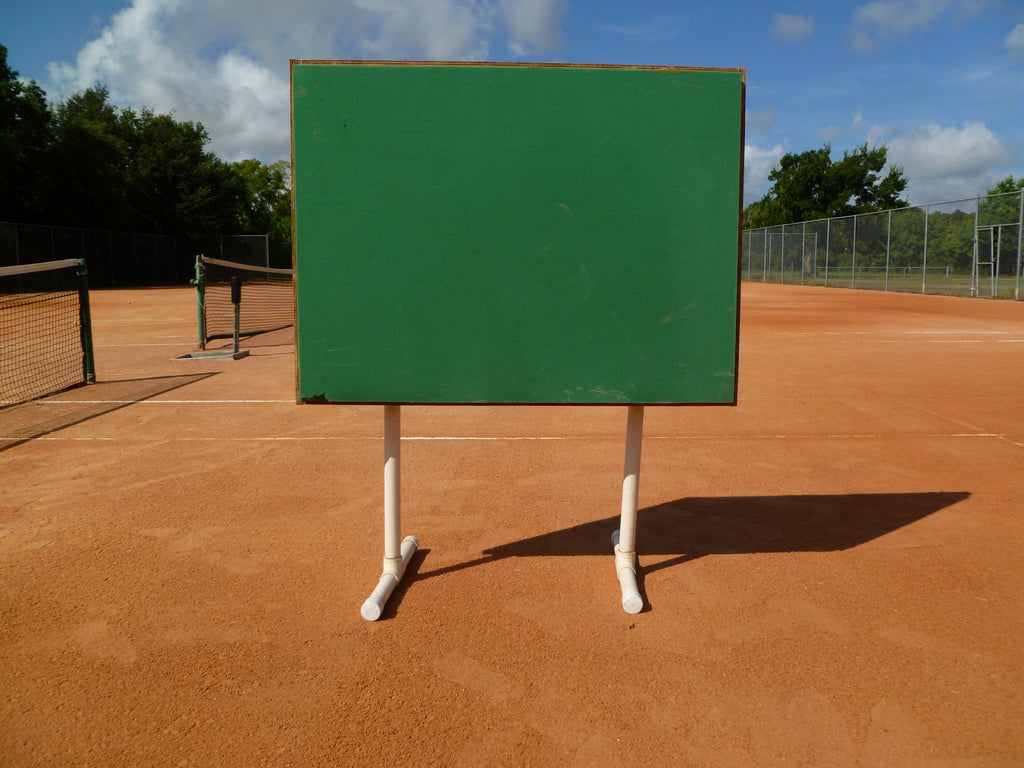 TruBoard
$300.00
Great Partner. A various density laminated foam developed to maintain a consistent energy rebound. No matter how hard or soft you hit the tennis ball, it rebounds within equal range proximity, creating consistency and joy for repetitive hits, thus improving the feel and muscle memory to master the stroke. Ten minutes are equivalent to days or even months of training.
Complete Training Drills. Our Training Board is designed to tilt the hitting surface at various range of angles so it can accommodate all tennis strokes, serve, over heads, volleys and ground strokes. Thus allowing as many as four players to practice complete stroke tennis drills.
Go Anywhere. It can be used in driveways, home garages and tennis shops for racquet demonstrations, schools, tennis clubs and academies. It is portable for ease of transport, light and medium weight depending on the size chosen. Available sizes are 3'x4' weighing 45 lbs and 4'x6'weighing 65 lbs. Will custom build for a configured desired size.
Durable. Very resistant to tennis ball hard hitting impact causing no deterioration at all, however it will crumble over a three to five year period when exposed to the sun. Cover is available for UV light protection and weather proofing, cover will be needed for out door application only. Not necessary for shaded or indoor areas.
It is Quiet. No bouncing noise to cause any disturbance to your neighbors.